Miskant olbrzymi. Jak dla mnie jest to jedna z najszybciej rosnących traw, wysokich, mrozoodpornych.
UWAGA. Jest już dostępny miskant olbrzymi –> https://ciekawerosliny.pl/nadwyzki-z-ogrodu-stalewiaka
Siemaneczko. Od około trzynastu lat uprawiam miskanta olbrzymiego. Dużo osób twierdzi, że jest on inwazyjny. To nie prawda, rozrasta się na boki, ale bardzo powoli. Miskant olbrzymi rośnie bardzo zwarcie i już w pierwszym roku po posadzeniu np: w marcu potrafi urosnąć do około 180 cm.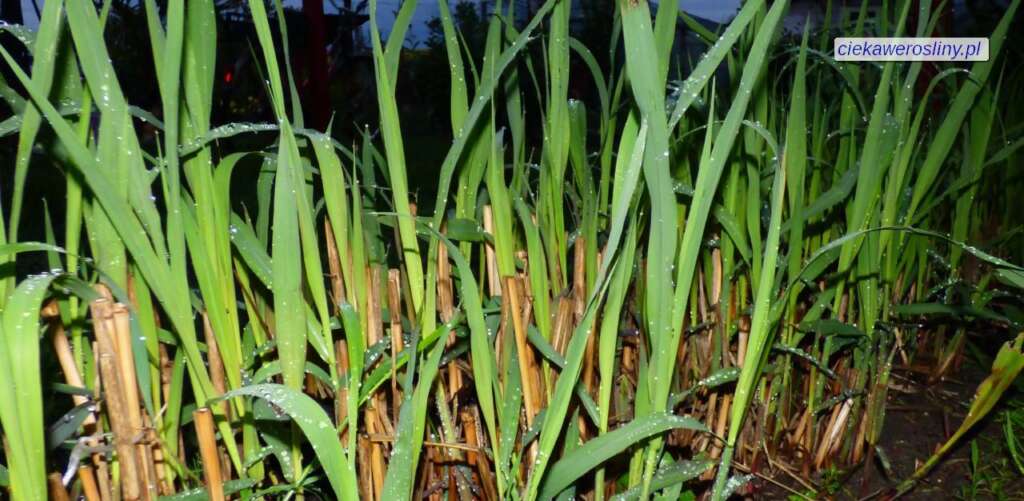 Oczywiście jak mamy suche lato, to trzeba go podlewać. Co do sadzenia to najlepiej to robić od marca do najpóźniej maja. Najlepszym rozmnażaniem jest oczywiście przez podział kłaczy.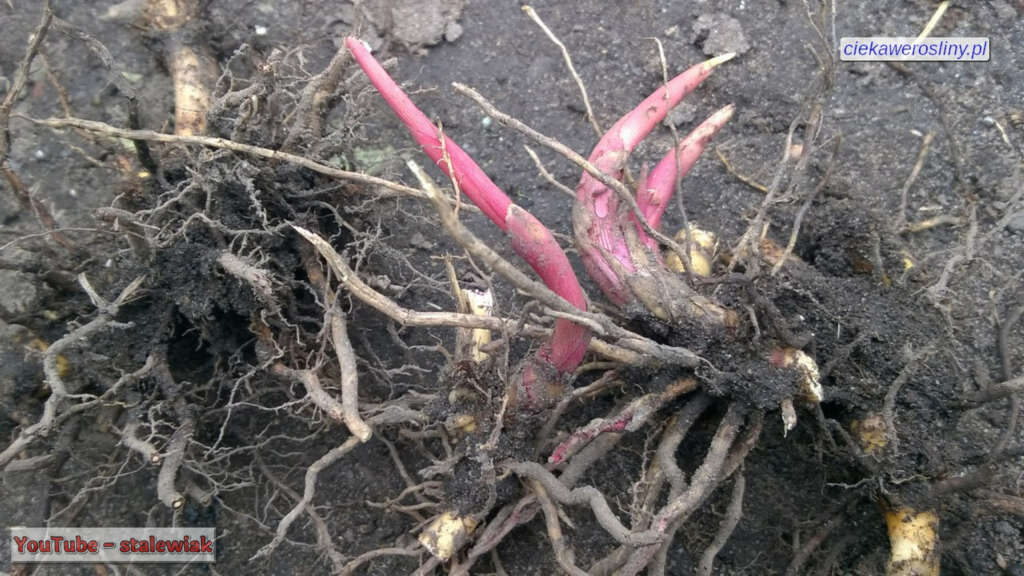 Takie kłącza sadzimy na głębokość 10 cm w odstępie też 10 cm. Nawet jak posadzimy 15 cm to też wzejdzie. Testowałem go latami i stalewiak wam tu ściemy nie wali 🙂 Zobaczcie dwa filmy.
Jak sadzić korzonki, rhizomy miskanta olbrzymiego-Trawa słoniowa
Kiedy ja ścinam trawę ? Przeważnie jest to styczeń, najpóźniej luty.
Czy sprzedaje nadwyżki ? Czasem tak, czasem nie. Jak coś będzie to na bank się pojawi w zakładce u góry.
Więcej info o miskancie znajdziecie tu- https://www.youtube.com/c/stalewiak-ciekawe-ro%C5%9Bliny/search?query=miskant%20olbrzymi%20 Pozdrawiam 🙂